I'M LEAVING THE FLANDERS episode 5 Ghyselinck family • December 2021
A look behind the scenes of the past year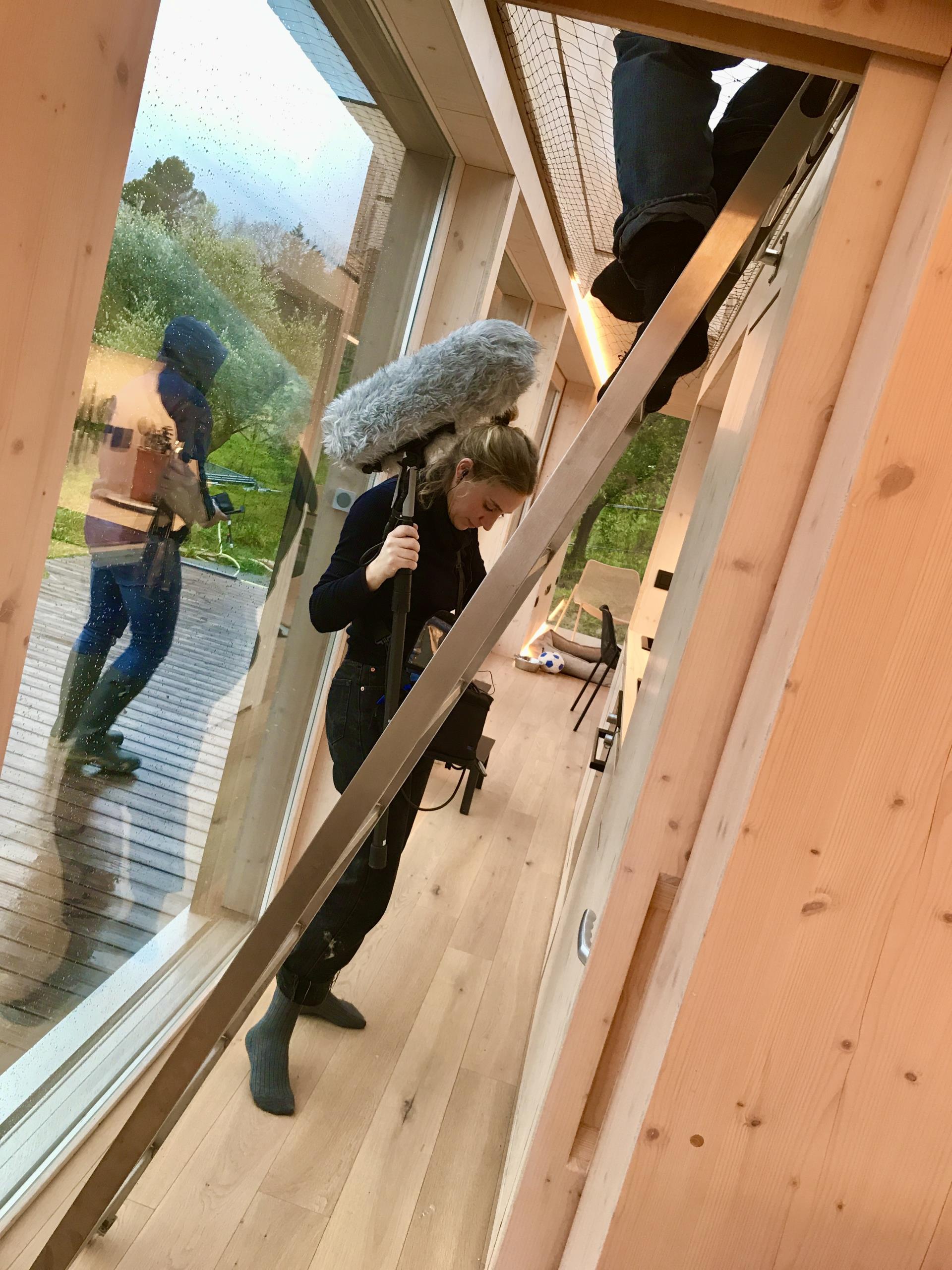 I am leaving, we are leaving ... yes or no ...
We ??? Participate in a reality-show ??? Never the never !!! I can still hear myself say it... But slowly, I started to get used to the idea, when we were contacted a few years ago, by the makers of IK VERTREK uit VLAANDEREN, (I leave from the Flanders) the Flemish counterpart of the successful series IK VERTREK (Tros) in the Netherlands. Kristof and I spent hours watching the episodes. I caught him watching the next episode without me ;). We were dreaming along with the contestants, crystallising them, because "we would never do that, would we! They start something, and they are not even prepared" ... The Dutch episodes are, of course, a bit more looking for sensation to say the least.
And that reassured me when the producers explained the desired vibe of the programme; FEELGOOD programme. This came out above all. Putting forward a positive message. And that appealed to us immediately.
With the corona and unfortunately 'other detours', our plans to move to Italy were temporarily put on hold and so was our participation in the programme. A year passed and we stopped thinking about it... When we decided to take the big plunge in December 2020, we took the plunge and contacted the production company ourselves to say we were 'ready' ... Coincidentally, they were still looking for one couple ... ! The selection interview with the sympathetic Jolien made us feel at ease right away ... And yes ... After a few days, the verdict was in. We could immediately switch to a higher gear, because the following week they already came to film us. Wuaaw, stop, this is going a bit fast now ... but what a top experience this past year with all those fine and professional people!
In thérapie with the telly
Jorn, our cameraman, was an instant hit with the kids, as he also filmed many of their favourite idols on the Flemish TV channels. And Ragna, our director, was an instant hit. She took us under her wing and was able to make us feel very vulnerable during the interviews. She was a bit like our private therapist! She fired the pertinent questions at us ... in her "soft" way but she always got where she wanted to get. And in the end, it was as if we had known each other for years. How nice it was on the last shooting day to end the party together on the terrace of Il Colle Verde! Early September and still blissful temperatures to enjoy the buffet and the bottles of wine of our opening party until late at night.
Hats off!
Never thought these jobs were so polyvalent. Respect! True acrobats at times, and they run from left to right to get the right shot, patient, not averse to repeating things... How wonderful to see how you do your job with so much passion. And they had to endure a lot during the shooting days, from pouring rain to high temperatures, lots and lots of mud (the mud even reached Belgium, with the result that the shoes were immediately thrown in the dustbin ...), lost camera batteries, drones crashing, perilous manoeuvres to free their rented car in the Strade Bianche (not once but twice). Jorn was almost "decapitated", but we'll spare you details of that... Luckily, it was just in the nick of time.
Vlogging, vlogging, vlogging ... !
This year was also the year we learned to 'vlog'. Jolien gave us a beautiful camera in our hands: "From now on, you may also film yourself" ... "mmh Ok!!". Tess and Jack imagined themselves as Youtubers ... with hilarious passages as a result. We spent hours filming and documenting our journey. I sometimes feel overwhelmed by the footage we have collected over the past year. Chapeau for the editer, who was allowed to watch all our crap! Let's just say that barely 1% of all our material was processed in the episode. This is a nice gift, because otherwise we would probably never have kept up with it!
And so it started to tickle my fancy, filming... took me right back to the time when my dad entrusted me with our first VHS camera in the 80s. I gradually acquired the taste for a more professional approach to our 'vlogs'. And to experiment with making videos for my social media.
Youtube Channel
As a follow-up to the broadcast of 6 December, I would like to continue documenting our life here in Italy through my YouTube channel with vlog posts. Nothing special at the moment, but it is one of my dreams that I want to make come true. It's always good to cherish dreams.
You might say, this is where the ego comes in, wanting to be in the spotlight, especially if you film your own life. Yes, admittedly maybe a tiny bit, but I have noticed that in the past year, we have also inspired a lot of people, with our Bold Move. Not only to follow how we are doing here in Italy, but also to inspire people to chase their own dreams and to keep believing in good times! No matter how difficult life can be, you cannot give up. Never ever! But sometimes you have to let go. And that is the message we wanted to bring in the episode. A nice strong positive message. And the team of Lecter Media has processed this very nicely. It was a very enriching experience on many levels. We met and brought together great people. But above all, it literally made us face the facts and see how grateful we can be for what we have achieved together as a couple, as a family and as a person.
Wishing all participants of season 2 the best of luck
Our episode nr 5 Familie Ghyselinck can be seen on VTM-go on Monday 6 December 2021 and can be watched again.